PROMOTIONS OVERVIEW
Kisso Restaurant offers a wide range of sumptuous and impressive dining promotions. Whether you are looking for some inspiring lunchtime dining sets or feel you'd like to sample our myriad of dishes from our seasonal tastes, we have some luxurious offers to cater for your appetite.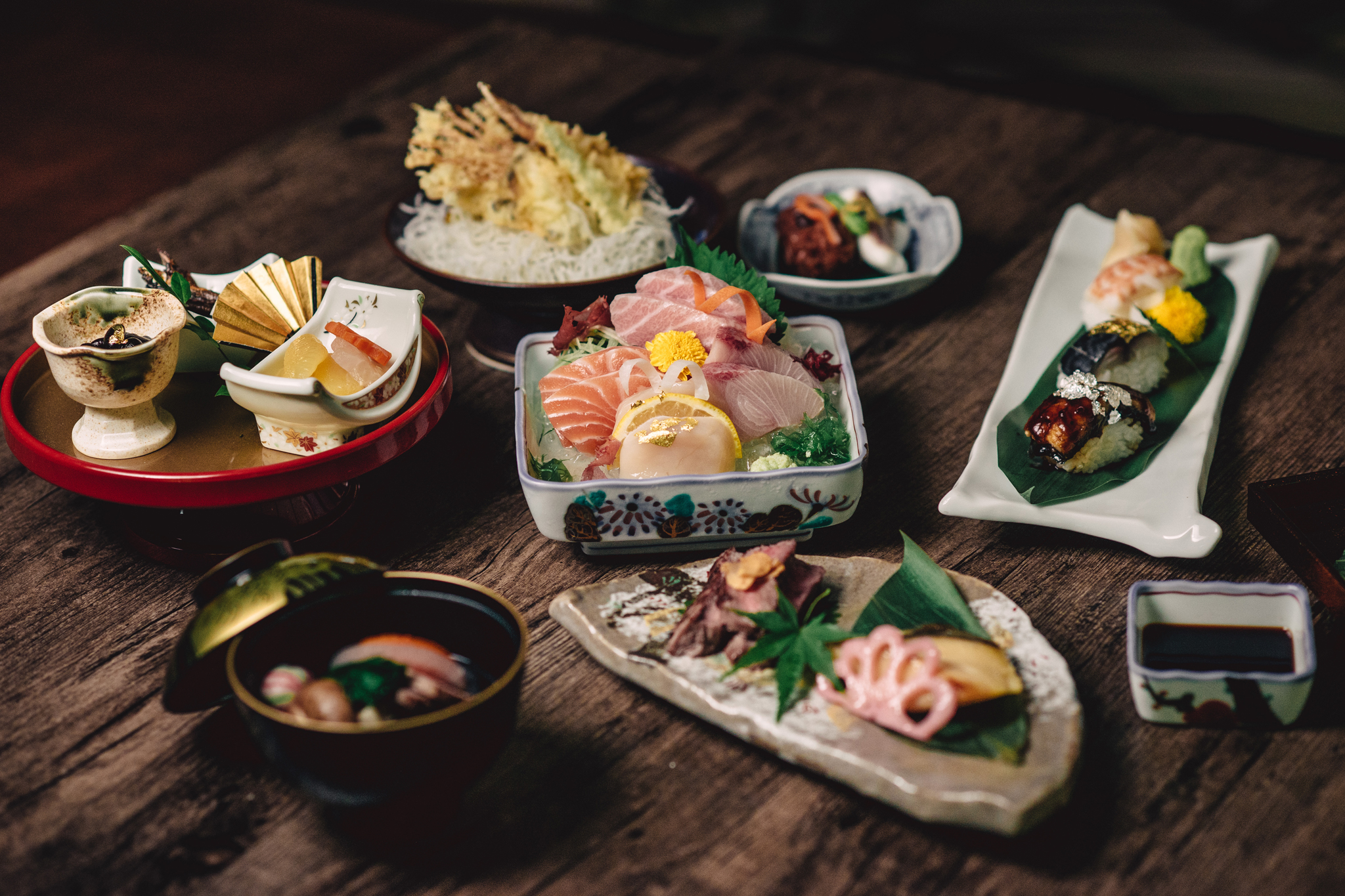 Festive Season at Kisso
Spend Christmas and New Year at Kisso Japanese Restaurant and join us for indulgent feasts and sparkling celebrations with your friends and family.
Unlimited A la Carte
Order the freshest seasonal products in an All-You-Can-Eat A La Carte Style including appertizers, sushi and sashimi, grilled dishes, sukiyaki, noodles and dessert.
Seasonal Menu
This November-December Kisso takes the finest Kinki fish, and spicy Matsutake Mushrooms as inspiration for a special dishes destined to delight the most discerning palates.
Wednesday is Ladies Day
Gather your girls for a catch up lunch of your favorite Japanese fare at Kisso on any given Wednesday and cap the sociable midday session with a complimentary selected dessert before you head back to the office or shops.
Lunchtime Dining
Kisso offers a selection of original bentos & set menus aimed at elevating the midday dining experience to an unparalleled level, starting from THB 300++.
Family Bento and Set Lunch
Keep it in the family or among the team when midday hunger pangs strike, with Kisso's nutritious and delicious, specially priced new Family Lunch Sets.
Signature Dish
When passionate and perfectionist chefs encounter the desires of discerning diners, as happens every day at Kisso, the result is exquisite dishes customers can't get enough of.
Online Store
Pre-purchase on the Online Store and enjoy up to 15% discount for set lunch or dinner and many offers of our signature products.
Snap 4 Discount
A quick and fun photo competition at Kisso Japanese Restaurant can get you up to 25% discount on Food & Beverages.