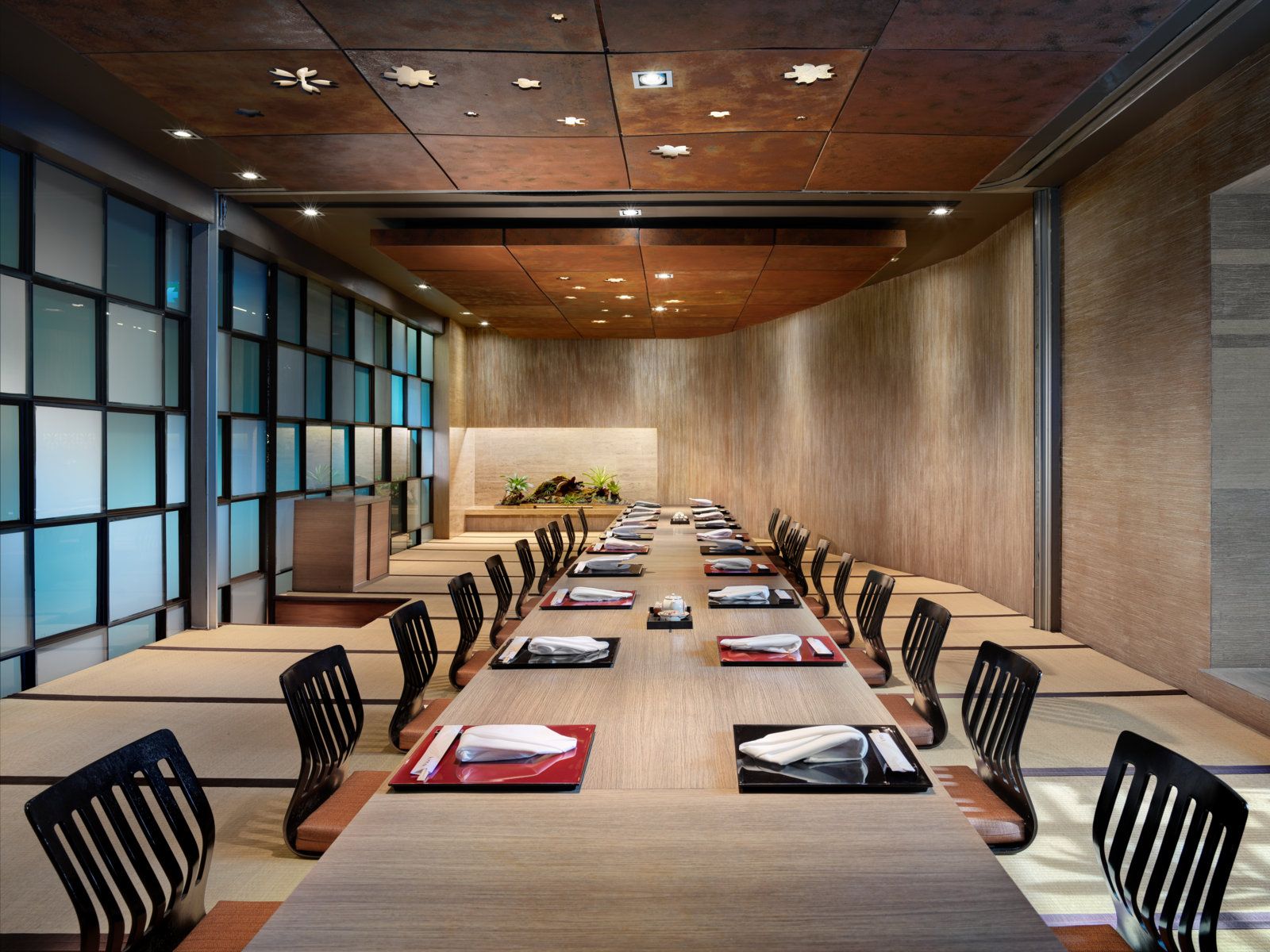 About Us
For over 20 years Kisso has been a favorite among Bangkok's Japanese expatriate community and all who appreciate the work of skilled chefs preparing a well-considered menu.
After thorough renovations, Kisso now begins its third decade in a stylish setting that's at once lively and discreet. Strikingly contemporary décor enhances every element, from the main dining area, to the sushi bar to private tatami rooms.
Kisso can accommodate up to 110 diners. The main dining area has seating for 58 guests who can choose to sit at western style tables or at the sushi bar (12 seats) where they can watch the chef making sushi and cooking on the charcoal grill.
Additionally, Kisso also has 4 private rooms. These include:
Sakura with western style for 10 diners
Momo with western style for 10 diners
Ume with tatami style seating for 10 diners
Hagi with tatami style seating for 10 diners
*Ume and Hagi can be connected for a total of 24 diners.
For business meetings, four Botan meeting rooms (Botan 1-4) provide seating for a maximum of 60 guests.
Lunch

12:00 - 14:30 hrs.

Dinner

18:00 - 22:30 hrs.